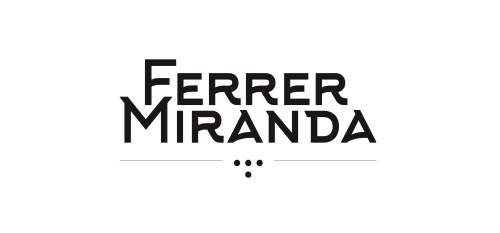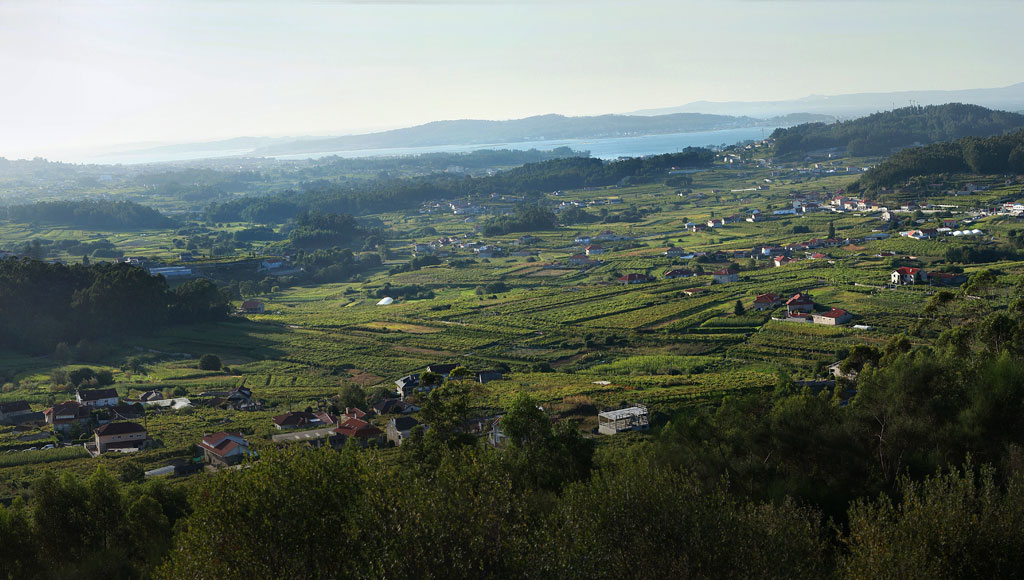 Ferrer Miranda is a collection of ultra-premium, highly acclaimed wines selected to showcase the finest vineyards and leading DOs of Spain, reflecting superior winemaking and quality.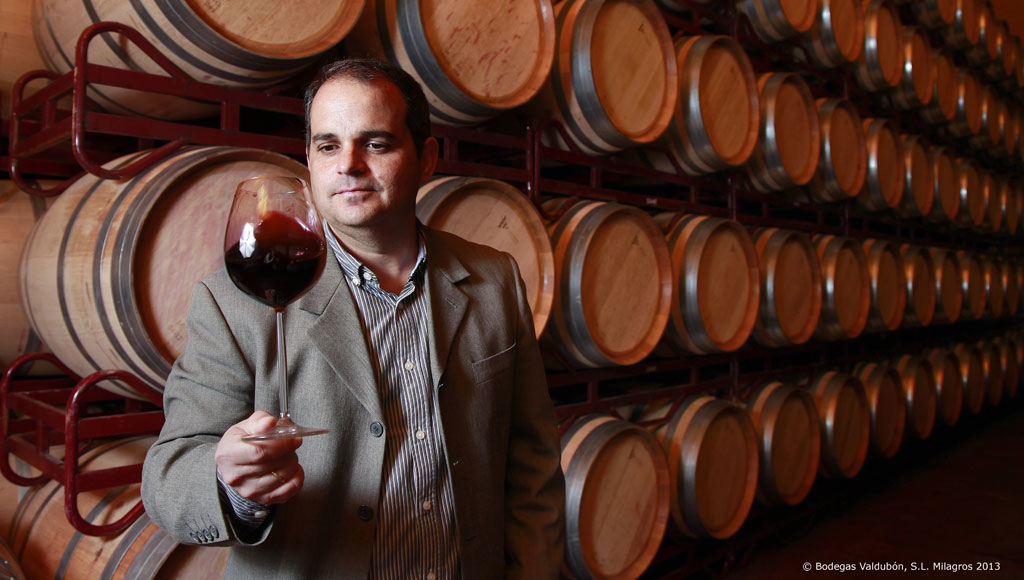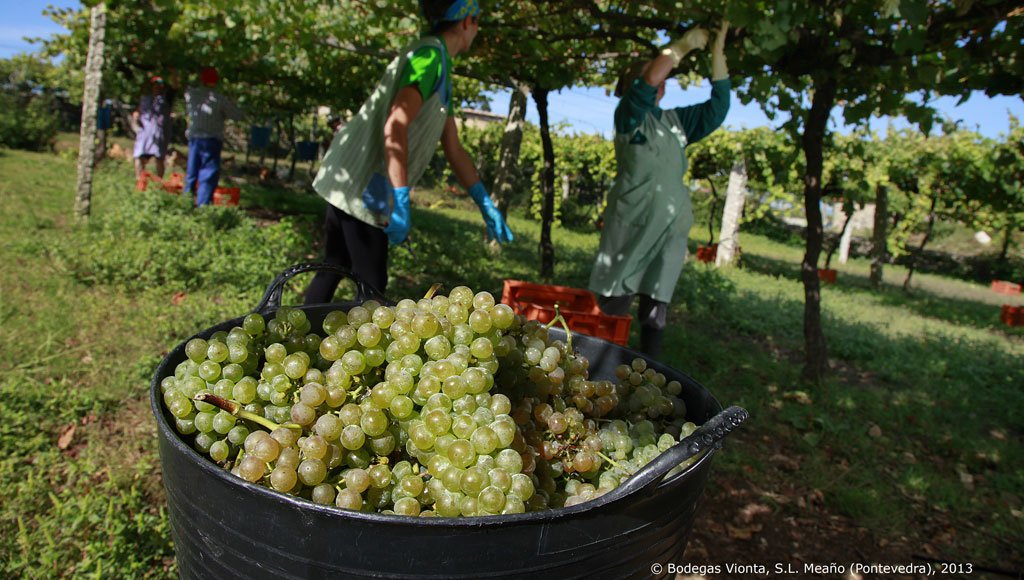 Overview
Spain today is cited as one of the world's most dynamic viticultural areas, one that offers an exciting combination of tradition, value, new investment, innovation and discovery. With more than 50 official DO's and more acreage under vine than any other country, Spain produces over 11% of the world's wine, following only Italy and France. This collection of exceptional table wines features the finest vineyards and leading regions of Spain, including Rías Baixas, Ribera del Duero and Rioja.


History

Over its 150-year wine history, the Ferrer family has established deep roots in some of Spain's most celebrated winemaking regions: Rías Baixas, Ribera del Duero, and Rioja. Now, the Ferrer Miranda portfolio showcases the best of each of these distinctive regions through its Vionta, Valdubón, Orube, and Amor de Madre wines.
With a storied history and wealth of diverse winemaking regions, Spain is one of the most exciting countries for quality wine today. But the Ferrer family has seen much of the country's wine trajectory unfold as it cultivated a passion for benchmark wine over 150 years of winemaking heritage. Today, the Ferrer family showcases its dedication to luxurious, authentically Spanish wines through the Ferrer Miranda portfolio of wines from Rías Baixas, Ribera del Duero, and Rioja.
Ferrer Miranda draws upon the expertise of winemaker Javier Aladro, a native of sunny Jerez who himself comes from a multigenerational wine family. Though the Ferrer Miranda portfolio hails from three different regions of Spain, Aladro has spent nearly two decades putting down deep roots in each one, developing the expertise necessary to create high-quality, terroir-expressive wines. Aladro's work is complemented by Gloria Diaz, the winemaker for Valdubón in Ribera del Duero, and Vanessa Insausti, the winemaker for Orube and Amor de Madre in Rioja.
The Ferrer Miranda collection includes four exceptional wines from three separate wineries with distinct regional identities, creating a wide range of wine styles. From the aromatic, vibrant Vionta Albariño from Rías Baixas, to the powerful, structured Valdubón Reserva from Ribera del Duero, and the rich, velvety duo from Rioja Alavesa—Orube Crianza and Amor de Madre Reserva—the Ferrer Miranda portfolio offers a taste of Spanish luxury that is accessible to all.
Located only a few miles from the Atlantic coast, the Vionta winery sits on an exceptional site in the heart of the Salnés Valley, the coolest growing region of Rías Baixas, the birthplace of Albariño. Vionta Albariño is made with grapes from three different subregions, revealing an authentic expression of the granite soils and perpetual sea breezes that define Galicia's western edge.
In the vast plains of Ribera del Duero, the rugged terrain endures a harsh, arid climate marked by intense heat. Initially established in 1997, Bodegas Valdubón is home to 62 acres of Tempranillo grapes (known locally as Tinto del País, or Tinto Fino), located near the town of Milagros, just two hours north of Madrid. On these high plains, the higher altitude of the vineyards creates perfect ripening conditions for producing structured, age-worthy Valdubón Reserva.
*written in collaboration with Sevenfifty.com
Regions
Spain has a similar classification system to France and Italy, with all classified wine regions regulated under the Denominación de Origen (DO) system. With over 60 DOs, Spain has more acreage devoted to vineyards than any other country.
Red wines are often labeled as Crianza, Reserva or Gran Reserva. In Rioja and the Ribera del Duero, Crianza wines are two years old, with at least twelve months spent in cask (elsewhere the oak ageing may legally be restricted to just six months). Reservas are three years old (at least one year in cask), Gran Reservas five years old (two in cask, three in bottle).
Rías Baixas
Rías Baixas (REE-us BUY-shus) is located along the western edge of Galicia, the northwest Atlantic coastal region often referred to as España Verde or "Green Spain". Cool and verdant, this appellation is regarded as the source of the most phenomenal white wines of Spain. The Albariño grape is the prize of the region, producing a fragrant, full-bodied yet extremely crisp wine, which is undeniably the perfect match for all fish and shellfish. Yields in the region tend to be very low, and the abundant rainfall has traditionally obliged winemakers to trellis vines high off the ground on stone pergolas to allow greater air circulation and stave off mildew, a practice which results in dramatic vineyard views.
Vionta Albariño is part of the Ferrer Miranda of ultra-premium wines. The estate of Vionta is in Vilanova de Arousa in the Salnés Valley, the most northern subzone of Rías Baixas. It is also the coolest growing region in the Rías Baixas.
Ribera del Duero
Ribera del Duero (ree-BEAR-ah del DWEAR-oh), situated on the high plains along the Duero River north of Madrid, is arguably Spain's brightest star. Planted primarily with Tempranillo grapes, known locally as Tinta del País, the region is dry with a harsh, arid climate and short growing season, but one that consistently produces critically acclaimed, powerful wines, structured with spicy character and richly concentrated fruit.
Note: The local name of the grape is spelled with an "a" — Tinta del País, not Tinto del País
Rioja
Long known as Spain's greatest wine region, Rioja stretches 75 miles along the Ebro River in northern Spain. The first region to be named a qualified denomination of origin (or DOC), Spain's highest wine category, Rioja wines are celebrated for their elegance, structure and the finesse of the Tempranillo grape, considered the country's noble variety. The appellation is divided into three growing regions: Rioja Alta, Rioja Alavesa and Rioja Baja. Encompassing higher elevations, Rioja Alavesa features the coolest temperatures of the three districts, and a distinctive chalky soil, producing high quality grapes and fruitier wines with heightened aromatics.